So the wonderful Book Sniffer held a virtual tea party to support the TSA,
Tuberous Scelrosis Association
as part of her Tea and Scones tour! There was a heated debate over cream/jam first on scones, not to mention raspberry/strawberry jam preference!
I baked a cake especially for the high tea twittering, my delicious banana cake! (If I say so myself!)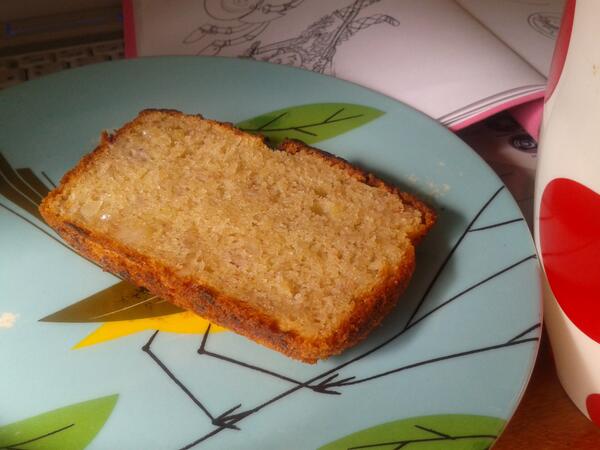 You can see Book Sniffers's post
here!
There were many books flagged up for portraying wonderful cakes and high teas, but I think one of my fave books for cakes etc has to be Brambly Hedge. Here are some scenes from the Spring Story :)