So off the back of 'what makes a childrens classic' post which ended on the that scary Alice film, it made me think of all the things that put the willies up me off the tele!
So here goes!
The Return to Oz. Pretty much the entire film. Especially the Wheelers *shudders*
Svankmajer's Alice. Again, pretty much of all of it is horrendous!
The Dark Crystal, Skeksis!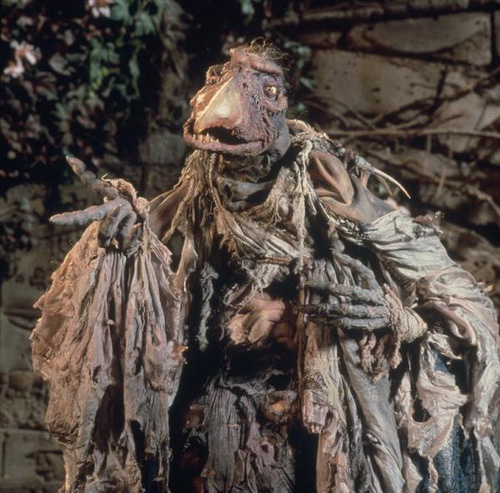 But I think Charn from Through the Dragons Eye was far more creepy
The Snow Queen from The Chronicles of Narnia 90s tv series. She was scary.
Hedgehog in the Fog always unsettled me slightly!
Talos from Jason and the Argonauts is pretty creepy too! (But love it! You can hear the noise of him turning his head looking at the pic!)